People looking for new car deals in newspapers are a story from the past!
It was some 15 or 20 years ago that unattractive ads were placed in papers to buy or sell a car. Today the world of buying and selling, be it a car or any other thing, has moved into a digital space. Everything is available online, so much so that only a few will bother to roam around to make a purchase today. Most customers spend hours online shopping for their next car before they ever step foot in a showroom.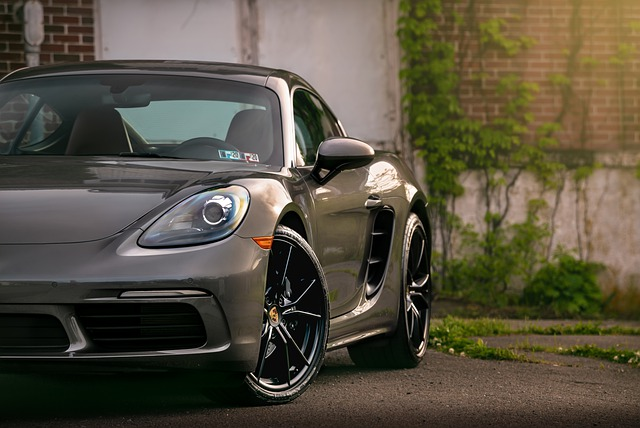 With the increasing digital marketing trends and the erupting technologies like artificial intelligence or virtual reality, the automotive industry has taken the marketing opportunity into its hands.
Today digital marketing has become the most crucial part of the automotive industry, just like any other. In the auto sales industry, the automotive digital marketing trends are vitally important for the success of your dealership.
This article brings you the top 10 secrets of automotive digital marketing trends that you will find nowhere else, written by the most honest vendor in the automotive space!
What Is Digital Marketing In The Automotive Industry?
Digital marketing is the online selling or promoting of a product or service. It is done to generate potential leads and increase sales. Similarly, there are vastly adopted methods of selling vehicles using digital marketing strategies in the automotive sector. The use of digital marketing has not only brought a remarkable transformation in the car dealership sector, but it has also benefited the customers with exceptional satisfaction.
After all, people go after what looks better to them on their phone screens.
Another advantage of employing digital marketing is automotive companies, and automotive marketers work together to build brand awareness and provide a seamless car buying experience. As many know, car shopping online is more prevalent than ever.
#1 – It all Starts With a Good VDP
Every purchase journey starts with the VDP. If you own a car dealership and you do not have a user-friendly and well-optimized website, then chances are your business will never grow an inch from where it is right now. If you are really motivated to step into the digital race of car dealerships, get a good VDP under your company's website.
When Digital Marketing car dealerships, your online presence has a huge effect on the customer's purchasing behaviors. A shop-friendly dealership website with web pages colored in information gives you an opportunity to build a good brand image and generate leads. Make sure all the content that you put on the website is informative about your inventory, relevant and valuable. It should be highly engaging to keep the customers hooked for longer. Make sure the new visitors coming to your website will save it for later.
Since the internet is overflowing with car dealership websites, many buyers visit multiple websites before making any decision. They first check and compare the prices and features before they finalize a visit. Therefore, if you want to increase your sales multiple folds, make sure your website stands out among other competitors in terms of compatibility, convenience, and feasibility. This means showing car shoppers more vehicle information, higher quality photos, or whatever you can in order to progress them in their buying journey.
#2 – Look for Potential Platforms
So you've built your website in under a week, have a steady flow of leads, and you're all set… right? Wrong! It is the start of a long-run journey of achieving a reputable name in your local market. Requiring many hours in dedication.
You need to do research about when and where your targeted clients are found online. This will allow you to learn about the patterns of their online presence, which will ultimately land you to reach everywhere they go for buying. Remarketing is one of the best and most cost-effective tools a dealership can use in a marketing campaign. The more you know your customer, the easier it becomes to bring them into your dealership, and sell them a car.
In Automotive Digital Marketing, making your availability across all platforms like Facebook, Twitter, and Instagram can bring your website to the top searches of search engines like Google or Bing. The more you are found on the internet, the more clients will remember you. That's how digital marketing plays with the minds of people!
Once you have made a good place for yourself, you will more likely get increased leads or increased visits to your dealership. This shows that you have successfully built trust in clients' minds through their online experience.
#3 – Keep an Eye on Competitors
In the world of digital marketing, if you are ignoring your competitors as if they will not affect your marketing, you are living in the dark. In any industry, competitors are not to be taken lightly. Especially in the automotive sector – you have to give hell to your competition.
Follow the strategy of "Blend in, Stand out" in your digital marketing. Many dealerships may have moved to artificial intelligence or even beyond. What you need to do is to keep track of the trends and shoppers' goals. More than half of the customers choose to buy trending vehicles in your local market, depending on season and whatnot. It is paramount to keep an eye on trends and local competition and stay ahead of the curve when it relates to vehicular popularity.
#4 – Search Engine Optimization (S.E.O)
Nothing pays off like leads from a free Google search result. Search engine optimization (SEO) is what places your website on the top of the first page of Google and other search engines' results. With a well structured website, it can be easy to turn traffic into warm leads.
Paid advertisements appear at the very top of every page. The organic SEO listings are found beneath those. Although sponsored ads are effective, you will always get a better return on investment if you can acquire clients organically.
The cornerstone of organic SEO is reliable and authoritative content generated for both readers and SEO. Your website will begin to appear in online search results as you continue to write and people read your postings. Google's organic search algorithm is updated numerous times a year. Nonetheless, producing high-quality content that adds value is a tried-and-true technique for improving your company's search engine ranking.
Once your blog posts and web pages start ranking on the first page of Google for one or more keyword phrases, that material can continue to bring in new leads for months or years without costing you anything extra. You can achieve a high ranking for other keywords if your organization continues to create new content.
#5 – Social Media Marketing
In Automotive Digital Marketing, It is a well-researched fact that most Americans prefer to buy vehicles online instead of going to dealerships. Therefore, car dealers need to be using this opportunity to it's fullest advantage. One of the easiest ways to increase your internet sales is to make use of social media platforms. 
There are various kinds of social media marketing strategies for the automotive industry. Car dealers can target customers via Facebook Marketplace, or perhaps via Lead Form or Funnels. You can also take advantage of Facebook messenger, which is a good source of lead generation as well. The other options can be utilizing YouTube Shorts for video marketing.
You can create your own pages, collaborate with the right channel, or you can go for paid social media campaigns. If your digital marketing campaign goes successful, or if you choose a good vendor, your sales will reach their cap in no time. That's the power of social media, and if utilized correctly, it can bring you better buyers from your local market.
Another traditional marketing strategy of the automotive industry is email marketing, or flyers. We wouldn't recommend either, as they're both overly expensive for their effectiveness.
#6 – Influential Marketing
Influential Marketing can be one of the top automotive digital marketing strategies for car dealerships when done correctly. When we are talking about digital marketing, how can we not mention influential marketing? Today's customers look up to celebrities and stars as their icons. They want to see them on their screens 24×7. And after the craze of TikTok and YouTube, every other person wants to be influential or at least live a life like them. So, include this marketing technique in your business model and let the results speak for your business.
You can collaborate with a famous star and use them as the face of your brand, preferably someone from a sports team. This will earn you a competitive edge with deep insights and drive your car business with an influential digital marketing strategy. As a result, you will see how easily the buying cycle will shorten.
#7 – Customer Reviews
This is the least-focused yet very useful automotive digital marketing strategy. Most people do not take customer testimonials seriously. Customers are more influenced by online reviews than by salespeople or advertising. A few informative and enthusiastic reviews on significant sites can generate a continuous supply of leads by establishing trust, which is the most difficult element of selling.
Also, people commonly care about what their friends and family say, and three out of four buyers believe online evaluations are just as trustworthy as personal recommendations. Keep an eye on your online reviews. Respond to unfavorable reviews promptly and proactively. If customers see your team going above and beyond to make things right, a well-managed customer complaint can transform into positive social proof.
A methodical technique for soliciting evaluations from delighted customers soon after their visit slowly improves your dealership's internet reputation. A few happy customers may submit reviews without being asked, but social proof is far too important to be left to chance. 
However, bear in mind that some customers can leave negative reviews for you, but you should know how to tackle them!
#8 – Mobile-Friendly
In this multi-system digital advertising world, shoppers move from one device to another as they research and shop. An online buyer will, most of the time, just ignore a website that is not user-friendly on mobile devices. On estimate, a buyer only waits for 3 to 5 seconds for one website during research. If the website is slow or not user-friendly, they just move to the next competitor on the list. They always look for a well-optimized and mobile-friendly website.
As you make digital marketing efforts, it is vital to remember that the car shoppers experience changes across multiple mobile devices. You should be able to engage car buyers from any device and show the same search engine results page as on computers.
Having said that, automotive companies should never leave behind the automotive shoppers who use multiple devices like phones, laptops, and tablets. Growing numbers of satisfied customers rely on mobile from the first step of preliminary research through to the final decisions about what to purchase and where. It's good to consider load times and responsiveness when looking for a website provider – that and the integration with a good CDN (Content Delivery Network).
#9 – Paid Advertisements
Paid online advertising is increasingly the dominant form of digital advertising in the automotive industry. Paid advertisements come with excellent market analysis tools that provide rapid and ongoing feedback on your ad performance and results. You can use those insights to create the best strategy, refine, and improve.
If your company is doing well, or you can spare some amount for your office, then you must go for some paid advertisements. It will not cost you much; in fact, it will get you more opportunities than you can probably handle. You can hire a great advertisement agency and discuss the mission, vision and requirements. How dealers engage customers and sell automobiles, visit our automotive digital retailing guide. How Much Money Do Car Dealerships Spend on Advertising? Franchised new-car dealerships spend about $600 per new car sold. That comes out to spending billions of dollars every year on advertising – For example, we usually cut that number by a fraction, and can guarantee the results that we get your dealership!
#10 – Make Content Interactive and Use Personalization
The last secret of Automotive Marketing is that one should provide a personalized experience to each client and customer. You can create engaging content that is both interactive and useful. Also, the interactive content will invite more conversations, and buyers will feel valued. Such conversions are only pulled by interactive content. It is very important for you, as a car dealer, to ensure every customer receives individualized service. Provide test rides and customized offers. Personalize your emails and outreach as well. Nothing helps a buyer recognize the human factor in a dealership better than personalized video messages.
In addition to this, If your web or social media content is interactive and personalized, more consumers will take interest and reach out to you. You should also help them explore many options and make good buying decisions.
Auto Leads, Subprime Auto
Leads, and VIN Specific Leads for Dealerships.
If you're looking for Auto Leads that purchase, Arbor Advertising is your solution. We specialize in generating REAL customers & lot traffic for Independent & Franchise Dealerships.
Speak with us regarding our Guaranteed Car Buyers Program.